The worldwide META-Health community includes passionate professionals for integrated health from a wide range of disciplines: physicians, alternative practitioners, psychotherapists, speech therapists, physiotherapists, nurses, complementary medicine practitioners, coaches.
META-Health Net
The members' portal META-Health Net offers access to the META-Health Wiki with permanently updated knowledge and exchange within the international professional network! Project groups, committees and the Board of Directors, as well as and mutual support for members through discussion forums, shared work materials, graphics, presentations and more …
Social Media
Are you interested in health? Welcome to join the open group META-Health Community and to like the MHI page on Facebook.

META-Health Pro Café – webinars for members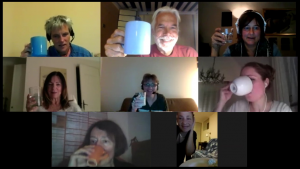 Our meeting point for certified META-Health Practitioners, Speakers and Trainers.
We meet on a regular basis on the online platform ZOOM to update our knowledge, to exchange experiences and news in a relaxed atmosphere, to supervise cases, to plan joint events, etc.
These webinars are announced in advance via email to all MHI members.
Educational meetings are recorded and made available for review on www.meta-health.net.
META-Health Conventions & Conferences
Local and international events are organized for connection, inspiration and growth.
MHI welcomes invitation and integration of other organizations, companies and individuals that resonate with our approach.